This Week in Pony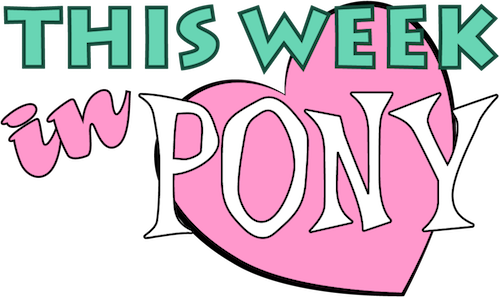 Next Episode: Episode 9, TBA
---
How it Works
Join some of the CinemaQuestria staff as we hold a group discussion on the most recent My Little Pony show, merch, and fandom news. Viewers are encouraged to participate in the conversation in chat, as well as submit news, artwork, and questions to be featured.
Every week we will not only feature discussion on news, but also feature a few fandom artworks, videos, or other media, as well as pose a question for everyone to debate.
This Week in Pony is not a weekly show, and will air whenever we have accumulated enough content to converse about. Please keep an eye on this page, our calendar, Twitter and/or YouTube for more information on when our next show will be held.
Catch this show on various Mondays at 5:00 PM EST
Tune in as we discuss the latest My Little Pony news, merch, and fanworks!
View the TWIP video archive here!


Submit News/Artwork/Etc. for consideration in our next episode here.
Submit a question which you would like us to discuss on the next episode here.