Friday Game Night
This Week's Game
Mario Kart 8
Get your go-kart and Koopa shells, it's Mario Kart 8 Deluxe!
Note: Requires a Nintendo Switch to play.
---
What is Game Night?
Beginning right after AnimeQuestria (around 10:00 pm EST most nights), join the staff here at CinemaQuestria as we collaborate to play a game with you, the audience! While we generally do stick to PC gaming, console gaming is not out of the question.
---
What games do you play?
Here is a non-exhaustive list of games we have played.
PC games
Red highlighted games are Free to Play
Console Games
Catch this show Fridays after AnimeQuestria
Join us every week and CQ staff and viewers alike partake in some online multiplayer gaming!
This week's Game Night vote:
Click here for the ballot!
Have a multiplayer game you'd like to see on the ballot in the future?
Submit it here.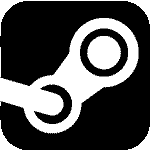 Join our Steam group!